How many had a hard time getting out of bed this Monday morning?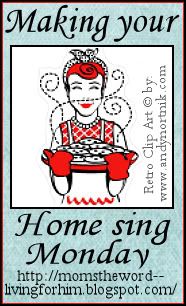 Before I even went to
Momstheword
today, I was planning on writing about sleeping in.
Even though we have to sleep more, because we are sick, does not mean we have to fall into a bad rut. (I am telling this to myself) I will make my home sing today, even though I am getting sicky, by getting back on schedule.
We did it! Now to just go heat up those leftovers for our big meal at 2:45 pm. How many of you would be able to get a big meal ready by 2:30 in the middle of the day? That´s when most Spanish families eat their big meals. I try to plan at least one day for leftovers, so I can have an easy day. Monday, is a great day for leftovers.
Hope the family likes lentils, chicken, rice, beans and whatever else I can find in the fridge.