HERE AT GOSPEL2GIJON, WE ARE SO HAPPY IT´S THE WEEKEND!

We want to stop and share some the blessings of our week.
1. A very smooth school week, almost every lesson taught and every quiz and test given. I am so thankful at how well the boys are doing!
2. Our schedule flowed fairly smoothly as stated on my last post. Only a few minor changes as to my wake up time. We had an unexpected, but very welcomed guest come in Tuesday from Bolivia very late. Then it was up late talking and getting ready for school the next day.
3. We kept up with all our dishes, and laundry this week, even with a broken dryer. (It has decided not to heat up anymore.)
4. And I am especially thankful for a nice guilt free nap today!

Ok, so humor me and pretend that it´s still Friday for a moment. I missed out on Alicia´s meme yesterday, due to a lot of running around from music practice, to working out, to karate, and to getting groceries. I suppose I could post the night before, but I like to live on the edge a little.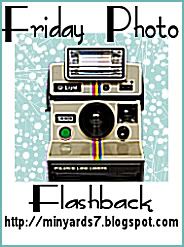 Here it is. What you all have been waiting for. (right?)


My wedding pictures.

The ceremony was on one of my favorite bays that flow out of Lake Ontario. For those who have never been to upstate NY, it is one of the most beautiful places to live in the Spring, Summer and Fall. If you like snow, then you would like the winter too.


My uncle did our ceremony as I had always wanted since I was a little girl. I wasn´t one of those who plans her whole wedding out from the time she is 5, but I did have that in mind. He had also done my parents wedding. There was one other thing that was important to me. I wanted an outdoor wedding on the lake. I wanted it at the lighthouse originally, but just in case it rained we had it at the country golf club. The Lord blessed us with an awesome day!

Here we are at the lighthouse after the ceremony.
This was one of my favorite proofs of which we never got copies made.
Off to El Paso, TX to begin my first year of teaching as a second grade teacher and my hubby to be an assistant pastor.
Our marriage is even more beautiful today. I am so blessed beyond my wildest dreams! Thanking my Lord for my marriage of 12 years.