I have been wanting to post about my hubby´s return from California. He went away for a week to be in his youngest brother´s wedding. We were so happy he could be there but it´s always hard to be apart. It sure does make being together sweeter.

Here is Michael our youngest with Daddy on Tuesday night when we picked him up from the bus station. He had had a full day flight and then a 6 hour ride in bus to get home.




Here we are enjoying the Meatloaf, rice and corn on the cob welcome home dinner.

Ahhhhhh!!!! A week is a week and I won´t ever like being away from him.
and for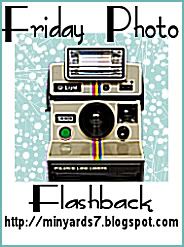 This is then.
2001
Three under the age of three. Three in diapers! Three sets of everything!
THREE!!!!
I thank the Lord for the book "On Becoming Babywise".
Click on book to purchase at Amazon.com
My mom and grandma were thousands of miles away and this book helped me schedule my babies´ metabolisms so that they all were taking naps together and going to bed together by the time the youngest was three months of age. ( a week of his second month was spent in the hospital undergoing tests for his extra large heart murmur which was later operated on when he was a year old.)

Every baby is different but every baby has a metabolism. The theory behind Babywise is a Christ centered home, not a baby centered one. So we schedule the baby. (with flexibility of course. This took me time to learn)
The key is this...

Baby has wake time
Baby sleeps
And the cycle repeats, but the importance is the order. The happy wake time. Not too much not too little. The goal is a happy baby who sleeps well. Sleep is of utmost importance to a baby, because it is when a baby develops most.

The milk the baby gets is important too. Which the book explains in detail as well. It explains why a baby who falls a sleep nursing is not getting the full milk necessary. The baby should nurse for the full nursing period and then have wake time. I stress this because this is what regulates their metabolism.

Of course, I am summerizing a whole book in one paragraph. My reason in doing so is, I feel, a strong burden to share this, not because I was perfect at it, but because it was a blessing for us, for our marriage and our family. It was a base that we could build upon.

I rarely give advice on my blog. I rarely get preachy, ( I hope I don´t anyway) but I pray this can be a blessing for those of you new mommies out there or those veterans who maybe wondering why "this" baby is so different or for those who have multiple babies.

I enjoyed reminiscing with you all today.

God bless you and your little ones!