I want to tell you about three great Blog Spots today! To me they are definitely Hot Spots.

You´ll have to do some jumping around if you are going to be following the activity of this high- tech frogger,
I mean blogger.


Blog Spot/ Hot Spot # 1



Remember I metioned that you had to head over to
All Pain No Gain
on Monday to see the results of the "Gettin Fine in ´09" accountability challenge... The results are in!

Well.....You´re gonna have to just go on over to see them, cause I promised myself I would not post my weight on this blog. I will just give a little hint though, this froggy´s been doing a lot of jumping!



Blog Spot / Hot spot #2


As I sit and contemplate about this past weekend, I realize how untypical it was, but it was ministry related non the less. We took a trip to Madrid with the Gijón Mariners American Football team for their first and only play off game against the Madrid Osos (bears)...
To read more head on over to the KJV blog. I write for Monday Ministry Highlights once a month. There are so many great uplifting God honoring posts to read there as well. May this jump bless your socks off!
Blog Spot / Hot Spot # 3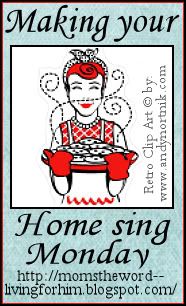 I have been joining Making Your Home Sing Monday for several weeks now. It´s a meme to help us moms make our homes run a little smoother and happier for our families. There are mom´s with some great ideas who can really relate. It has happened on one or two occations when reading one of the posts that I find my self wondering if that that person was actually in my home.
We have had a great time with this meme! But this Monday, I will send you all over to check out everyone else´s posts. My home is sleeping after a long trip to and from Madrid.
So how was your blog spot /Hot Spot jumping? I sure hope you make it back to let me know what you think.
Have a wonderful week!