I don´t think he really is pinching Andrew and maybe Andrew is laughing.
I just don´t remember what happened.
This is one of my favorites of my second son!
My hubby was the only one who could make him laugh.

Andrew and I
(he´s about 9 months old here)

Come join in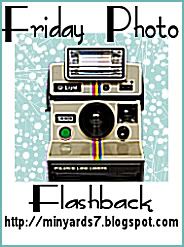 If you are into fitness scroll on down to the post before, for FITNESS FRIDAY.