A New Meme!!!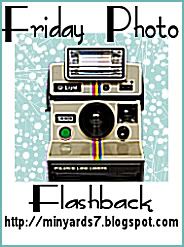 This is just such a fun pick me up Meme!
Here are some newly scanned flashback fotos!
My babe and I at the last fine arts before we married.

One of our dating outings.
(Yes, we went to a college where we had to have a special outing to go on dates. )

My hubby´s art work.
Drawn a year after we were married.

I graduated a semester after we got married.
(the best semester of my college career!)
My Mom and Dad came down for my graduation.
It was such a wonderful time of our lives!
Now that I have started this stroll down memory lane, I look forward to seeing some of your flashback fotos. Why not join in the fun.

For those interested in fitness, my Friday Fitness post is just below as well as Gettin´ fine in 09.