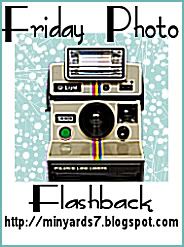 This is my nightmare flashback!
In this flashback, I dream that I will always look like this picture, that I can´t ever get back to the way I was before my pregnancies. Some days, I actually think that I still look this way. To be honest, I was in denial back then. I did not think I was that heavy. In fact, I didn´t really know I was very unhealthy. I still thought I was athletic and somewhat fit as I had been the majority of my life.
Until one day, I came to grips with the fact that I was overweight, unhealthy and unfit. I prayed and asked God to help me at the beginning of last year, and He has!
My story, for His glory, is being posted today on one of my favorite fitness blogs.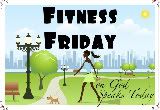 In fact, this blog´s author, Sandy, is Fitness Friday Girl. She asked me to do a guest post on how I lost 35 pounds. Thank you , Sandy, for giving me this oportunity to give Glory to God for what He has done in my life.
Interested on how it happened? Want to see real incredible before and after pictures? You can´t miss it.
Head on over to
God Speaks Today
to see for yourself.
Just know you are not alone in your fitness journey.
Let´s encourage one another.