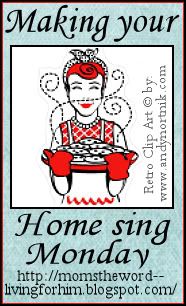 A wonderful three day weekend is making my home sing this week!
We kicked it off with a Contreras grand slam breakfast with pancakes, eggs and bacon for the men and Jillian hot cakes for me. Then off to kids club.


It was ok that we started a half hour late. The boys were out getting their friend who had to go feed his cousin´s guinea pigs. At least, we had a kid! (plus our own)








Off again to get the van fixed, only to wait an hour for the mechanic (a friend of a friend). So, we had to go with plan B. Play time at the park and Burger King picnic lunch! We can go for that.




Shhhh.... don´t tell the boys. Mommy and Daddy sneaked away for a coffee and...


and .. and what´s that???
No, you can´t have any! It´s mine! ALLLLL MINE!!






Oh ok, I´ll share. Don´t worry I only had a little for my splurge day, and it was so worth it! ( We just got Ben and Jerry´s out here a couple of years ago. It´s a real treat only once in a blue moon as you have to pay so much more due to it being an import.)

Then we had a two hour cleaning marathon at home. The boys worked so hard cleaning hamster cages, their room and the school room. I was so proud of them, that I increased their allowances 50 cents each.

We had a good Lord´s day. The Lord blessed us with three for dinner and a guest for church in the evening. She is a believer who just arrived from Uruguay. We look forward to having yet another sister.

A full football game and family night! Our stream tv on our computer is finally working! This is a huge thing for our family! Being so far from our extended families, this brings a little of our past to the present and to the mission field. The boys got to stay up to see our favorite team play. And they won too! Go Cardinals!

We have today off! It´s Saint Pilar day here in Spain. ( I think) I also think it´s Columbus day in the States. So we have decided to coin it "Maria Pilar Columbus Day" for our family! We get the best of both worlds! We will be heading to the beach. (it´s cool enough now to have the beach more or less to ourselves) I plan to jog and see if I can beat my hubby in a foot race.

Hope you have a wonderful singing Monday praising the Lord and enjoying your family!