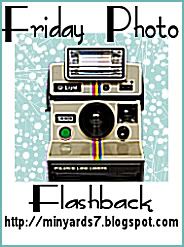 I know I have many photos that I can scan from our pre-digital days, but I thought I would share one very special flashback in honor of the up coming blog event "Candle in the Corner" even though it´s not a scanned image. (You´ll forgive me, won´t you, Alicia)
Are you familiar with this old chorus? It is so perfect for this up coming blog event and for what I want to share today. Break out into song with me!

"It only takes a spark to get a fire going.
And soon all those around will warm up to it´s glowing.

That´s how it is with God´s love.

Once you´ve experienced it.

You want to sing. It´s fresh like spring.

You want to pass it on."
This picture was taken when we first started the church plant work in Gijón, Spain. It was in March of 2005, when we moved from our townhome between the two cities we were working in, to start full time in the city of Gijón.
It was a big deal. We were moving to a new city. No Baptist churches were there that we new of. We didn´t know anyone really, and we were to be working all alone for the first time in the 5 years of being missionaries.

What does this mean for missionaries? It means church services alone. Singing solos as congragationals. Going door to door alone. Passing out invitations by the thousands. Starting programs not knowing if there will be anyone besides your own 3 three little blessings and many many more alone times in between. Of course, though, no TRUE missionary is really alone.
"Nay, in all these things we are more than conquerors through him that loved us."
Romans 8:37

It only takes a SPARK!
***Please be sure to be on the lookout for "Candle in the Corner" blog event. ***