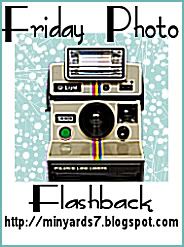 I still have a couple of hours to post for our Friday Photo Flashback with Alicia @ More than Words. We all love this meme so much, because it brings back so many memories and allows us to share them with the rest of you all!
This picture is so dear to me. It was 1999. My oldest was just born. For Isaiah´s special appearance my mom,dad and grandparents came to El Paso, Texas to be with us. Here they are right after Isaiah´s baby dedication at the church we had been working at.
A really funny thing about our time there is where we lived. We had bought a 1970 something Airstream trailer and placed it next to one of the church buildings. (look at that interior) So where did my parents and grandparents stay? Another airstream trailer right along side, lent to us by one of the church members. It was like Camp Sun Valley Baptist Church, but oh, the sweet times.
Miss you Mom and Dad so much!