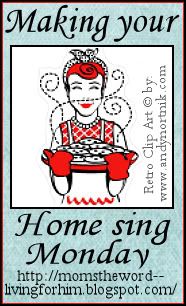 Hi there, Welcome to my home. Pull up a chair, smell my vanilla candle, soak in the roses at my table, I would love to share.

I have failed in so many ways. I know it´s not uncommon, infact the Apostle Paul wrote about his failure in Romans 7:15. "For that which I do, I allow not; but what I would, that do I not; but what I hate, that do I..." Last week, I wrote about one such failure in my journal.

You see, it seems that no matter how much I tell myself to be calm, I still get all worked up. It´s happened almost every Saturday. You would think I would learn. We normally have a wonderful morning together, the boys and I. Then it all goes awry with these words, "Ok guys it´s time for jobs."

They know what to do. They have done it for so many months now, but how is it that I fail to have patience with their childish cleaning. They are works in progress and I know this. Does God lose His patience with me, His definite work in progress? No , I know He has patience with me. So why is it so hard for me to repeatedly show my active boys how to clean their rooms?
Well, I read Momstheword sometime last week and thought and meditated on how I could make my home sing on Saturday mornings even through clean up.
Here are somethings I have come up with. I welcome any other ideas as well.
1. Play some calming music.
2. Make a list and give them enough time to finish it. ( not rushing them is a key)
3. Try going into the kitchen and not coming out till they are done with their jobs.
4. If my jobs are done, just tune them out till they are done.
5. Not expect adult clean and don´t get worked up when I have to ask them to re-do. (you see I don´t believe in doing it for them. That doesn´t teach them anything.)
6. Pray!
7. (because 7 is the number for perfection) Pray some more!
So, this past Saturday went better. I am so thankful for the verses the Lord led me to that day, as I was feeling very overwhelmed at my failure. Romans 8 does not leave Paul feeling like a failure. No, he continues to write how to pick back up and continue on.
"For to be carnally minded is death but to be spiritually minded is life and peace." Romans 8:6
"Nay, in all these things we are more than conquerors through Him that loved us." Romans 8:37
Thanks for stopping by. I pray that you too can find the "Song" in your home. We must be in tune with the One who should be in the center stage. So go ahead "make your home sing"!