Friday is one of my favorite days of the week, and now it´s even better with Friday Photo Flashback with Alicia at
More than Words
!
With it being one of my favorite days and Photo Flashback day, I want to post some of my favorite baby pictures of my boys. They already picked some last week for
their blog,
but I was planning on going from my hubby´s and my dating days, to married life, to baby life!
So be sure to come back around every Friday to catch pictures of my little men when they were really cute! They are in an awkward stage now, and they are just learning about style, but there is hope. Their daddy and their uncles are all good lookin´but even with all that we are training for character more, of course!
Oh! They were so cute when they were babies!
This is our youngest crew memeber! This picture was taken almost 8 years ago, just a week before his heart operation. He just had turned one years old!

Thank you all who prayed for him this week for his asthma. He is much better! We didn´t have to go to the emergancy room this time. Praise the Lord! You were a blessing!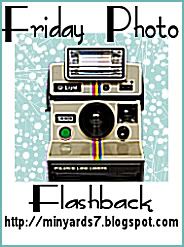 PS. I feel I need to put a disclaimer to my comment about the boys not having style. I truly believe my boys are fearfully and wonderfully made and that style doesn´t matter. I was just trying to be a little humorous about this stage of their lives. They are really learning to be obedient and are so cute in their little boy ways.